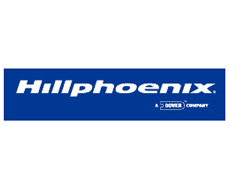 Hill Phoenix
From food safety to sustainability to merchandising, Hillphoenix is one of the leading retail refrigeration companies offering complete solutions. Specializing in commercial refrigeration systems: creative store design, lighting, departmental programs and merchandising display cases that create a dynamic, profitable shopping environment.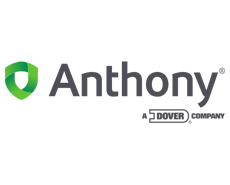 Anthony International
Anthony is a manufacturer and solutions provider of glass refrigerator and freezer doors, lighting systems and display equipment for use in commercial refrigeration systems worldwide. Anthony's products are designed to enhance merchandising, ensure food safety and protect the environment.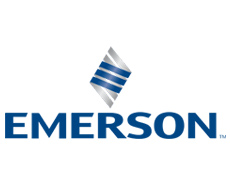 Emerson
Emerson has been in business since 1890, originally incorporated as Emerson Electric Company. Emerson is a Fortune 500 company and is listed on the New York Stock Exchange as EMR. It is headquartered in St. Louis, Missouri. Emerson is composed of five primary business segments: Network Power, Process Management, Industrial Automation, Climate Technologies, and Commercial and Residential Solutions (Tools and Storage).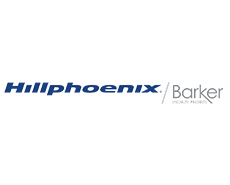 Barker Specialty
Hill Phoenix Barker Specialty manufactures specialty display cases for bakeries, delis, food bars, and other retail applications. We partner with Barker Specialty to offer our customers custom display case solutions. These specialty made to order parts are essential to cases and their functionality. No aftermarket parts, just authentic original parts.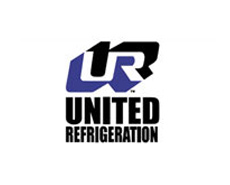 United Refrigeration
United Refrigeration Inc. has become one of the largest distributors of refrigeration, air conditioning and heating parts and equipment in North America. Throughout its many years in business, United Refrigeration Inc. has grown to be a trusted name among mechanical contractors, supermarkets, small entrepreneurs, service mechanics and large industrials, providing prompt, comprehensive service, and focusing on the customer's individual HVAC/R needs.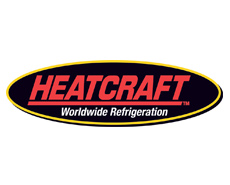 Heatcraft
Heatcraft Refrigeration Products is a long-standing leader in the commercial refrigeration industry, providing climate-control solutions to customers throughout North America. Their state-of-the-art manufacturing facilities produce evaporators, condensing units, condensers, packaged systems and refrigeration controls. Heatcraft has long been known for combining innovative technologies with precision engineering to design refrigeration systems capable of meeting the demands of the most rigorous operating environments.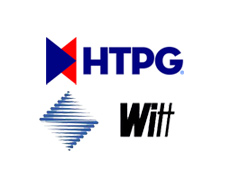 HTPG/Witt
Heat Transfer Products Group (HTPG) designs, manufactures and markets energy-efficient commercial and industrial refrigeration equipment & system solutions sold under the trusted premium brands: Russell, Witt, Kramer, and ColdZone. Since 1961, Witt has been a leading manufacturer of OEM commercial heat transfer equipment including unit coolers, air-cooled condensers, condensing units, air handlers and heat reclaim equipment. Part of the Rheem family of brands.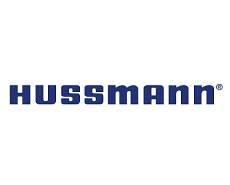 Hussmann
Hussmann is a leader in providing display merchandisers, refrigeration systems, installation and services to food retailers around the world. Hussmann provides expertise in merchandising, energy efficiency and sustainability, food quality and integrity, refrigeration, design and engineering, service and installation, and retail performance.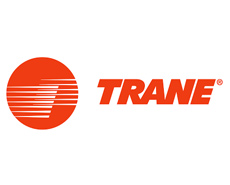 Trane
Trane creates comfortable, energy efficient indoor environments for commercial and residential applications. Trane Technologies Inc. is a manufacturer of heating, ventilating and air conditioning (HVAC) systems and building management systems and controls. In addition to its activity in HVAC systems, Trane is involved in energy conservation and renewable energy projects.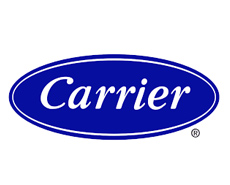 Carrier
Carrier Global Corporation is an American corporation founded in 1915 as an independent company manufacturing and distributing heating, ventilating and air conditioning (HVAC) systems, and has since expanded to include manufacturing commercial refrigeration and foodservice equipment, and fire and security technologies. Carrier makes modern life possible by delivering groundbreaking systems and services that help homes, buildings and shipping become safer, smarter and more sustainable.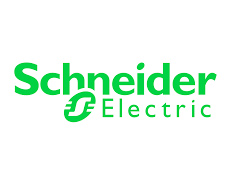 Schneider Electric
Schneider Electric SE is a European multinational company providing energy and automation digital solutions for efficiency and sustainability. It addresses homes, buildings, data centers, infrastructure and industries, by combining energy technologies, real-time automation, software and services. Schneider's purpose is to empower all to make the most of our energy and resources, bridging progress and sustainability for all.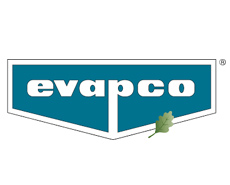 EVAPCO
EVAPCO, Inc. is an industry-leading manufacturing company with global resources and solutions for worldwide heat transfer applications. EVAPCO is dedicated to designing and manufacturing the highest quality products for the evaporative cooling and industrial refrigeration markets around the globe. EVAPCO provides first class service and quality products in the following markets: Commercial HVAC, Industrial Process, Power, Industrial Refrigeration.
AFFILIATIONS