We are open 7:30am – 4:30pm Pacific Time

Email us at:
info@arcticcoolsys.com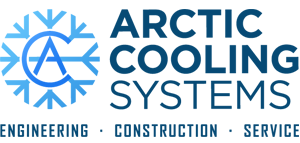 Arctic Cooling Systems - Turnkey Commercial Refrigeration Solutions and 24 Hour Maintenance
Arctic Cooling Systems is the ultimate turnkey organization for today's aftermarket solutions. Dramatically reduce operating costs and take the worry out of how to accomplish critical business objectives with less money and fewer resources.
Whether you're adding LED lighting to existing cases or doing a complete remodel, Arctic Cooling Systems is your single resource for comprehensive energy upgrades. We make it simple and convenient to cut operational expenses and boost the bottom line.
Our experienced, professional team of highly trained engineers, service technicians and installation experts will execute a dynamic buildout or retrofit with great attention to detail.
Serving numerous national chains, corporations and supermarkets that are household names, Arctic Cooling Systems is a name that you can trust for your end to end refrigeration and HVAC needs.