We are open 7:30am – 4:30pm Pacific Time

Email us at:
info@arcticcoolsys.com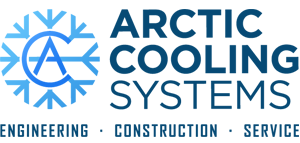 Around the Clock System Repair
Arctic Cooling Systems provides professional repair for all of your refrigeration systems with extremely fast response time. We understand how important it is that your business runs smoothly with zero failures. Should you need repair services, Arctic Cooling Systems offers emergency repair normally within a 2 hour window or sooner. While we do not anticipate our clients ever needing repair, we are always prepared for all potential problems and breakdowns. Our highly trained refrigeration and HVAC technicians are trained in the latest methods and have the best tools at their disposal. You never have to worry about your refrigeration systems or loss of inventory with our repair staff on call 24 hours a day.
Our commercial repair experience will keep your business running smoothly and minimize disruptions. Strange noises, leaking issues, excessive frost, total shut downs - no matter the issue, Arctic Cooling Systems technicians are EPA universal certified and will fix the problem and get things running perfectly again in no time. We provide affordable, expert repair for your entire refrigeration systems from top to bottom so that you can focus on your business.