We are open 7:30am – 4:30pm Pacific Time

Email us at:
info@arcticcoolsys.com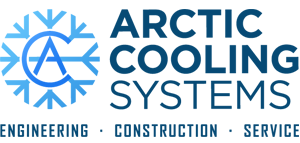 Cutting Edge Design and Engineering with Perfect Execution
Arctic Cooling Systems offers single source, turnkey capability for every one of its comprehensive energy upgrades. With an in-house staff of top Engineers and experienced Designers, our team will be sure to take the hassles out of what might be perceived as a daunting and overwhelming task.
Our "one call and it's done" convenience is unmatched by any other company in the marketplace. The project can be as simple as adding LED lighting or SweatMiser units to existing displays, or as complicated as a complete remodel and redesign. From the beginning phone call to the final installation, Arctic Cooling Systems has the resources, the manpower and the unique skills to get it done. Even then the job is not over. For those clients who request it, Arctic Cooling Systems will follow through after installation to acquire whatever rebates and incentives the utility company has available. The job's not over until the incentives are received.
Our Engineers and Designers are not only focused on perfection for your facility but in achieving your goals while saving the environment. Arctic Cooling Systems designs provide energy savings and integrate sustainable alternatives. The sustainable trend has been growing for years with companies and their customers becoming more aware of their economic, environmental and social responsibilities. Consumers make buying decisions based on sustainability considerations.
Sustainability can be a powerful brand builder in the Grocery sector and can even provide a competitive edge for the savvy retailer. We aim to increase energy efficiency and optimize system performance. By providing a comprehensive program of energy-saving upgrades and the paths to implement them via our engineers and design team, Arctic Cooling Systems is ideally suited to be your partner in pursuing eco-friendly efforts.